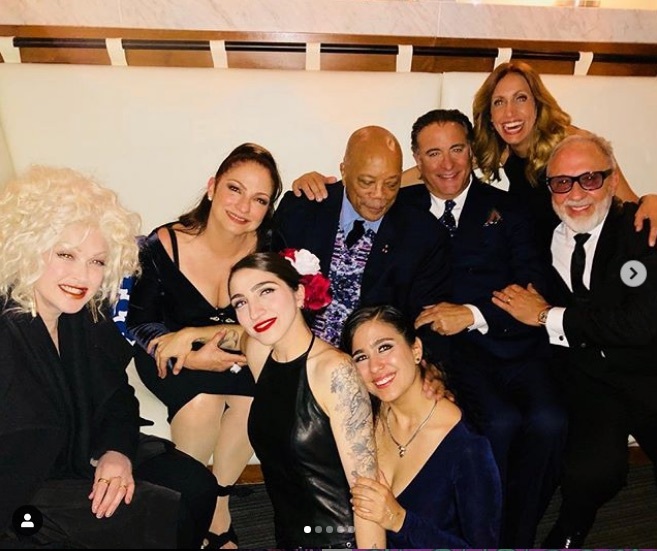 Cyndi to perform at Library of Congress Gershwin Prize Tribute Concert
Global Superstars Emilio and Gloria Estefan to be Honored in Star-Studded
Library of Congress Gershwin Prize Tribute Concert, March 13
America's top leaders and artists will gather in the nation's capital to pay tribute
to Emilio and Gloria Estefan, the new recipients of the Library of Congress Gershwin
Prize for Popular Song, at a concert on Wednesday, March 13. The event is by
invitation only.
The PBS broadcast of the concert — "Emilio & Gloria Estefan: The Library of
Congress Gershwin Prize for Popular Song" — will air at 9 p.m. ET on Friday, May 3
(check local listings), as part of the co-produced Emmy Award-winning music series. It
will be broadcast at a later date to U.S. Department of Defense locations around the
world via the American Forces Network.