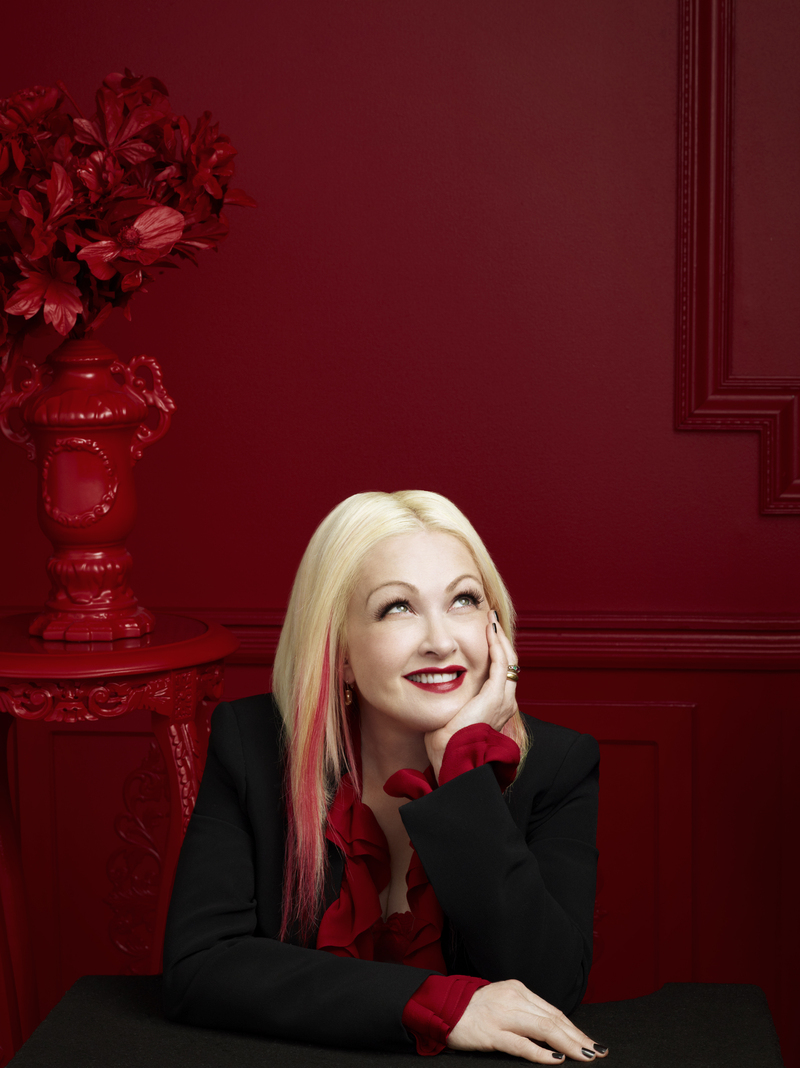 Logo to tribute legendary singer Cyndi Lauper at fourth annual "Trailblazer Honors"
(New York, New York) June 1st 2017- ­ Logo today announced that iconic singer, actress and LGBTQ activist, Cyndi Lauper, will be honored during the fourth annual "Trailblazer Honors," a one-hour special event that celebrates leaders at the forefront of LGBTQ equality, premiering Friday June 23rd at 9PM ET/PT.
"It is truly an honor to be recognized as a Trailblazer by Logo. I am friend and family to the LGBTQ community and it has been one of the greatest privileges of my life to stand arm-in-arm with the people I love and care about as we push towards equality," said Cyndi Lauper, co-founder of the True Colors Fund. "The LGBTQ community, especially youth and young adults experiencing homelessness, need all of us now more than ever, which is why I look forward to celebrating all we have accomplished together at Logo's Trailblazers Honors and shining a light on the work that still lays ahead of us."
Lauper has been an activist for the LGBTQ community throughout her career. Helping others has always been a guiding force for Lauper and she focuses her efforts to make a difference through the True Colors Fund. An unwavering advocate for equality long before she became famous, she co-founded the organization in 2008 to bring an end to homelessness among lesbian, gay, bisexual, and transgender youth and create a world where all young people can be their true selves.
Lauper is a Grammy, Emmy and Tony Award-winning artist with over 30 sterling years and global record sales in excess of 50 million albums. With her first album, She's So Unusual, she won a Grammy Award for Best New Artist and became the first female in history to have four top-five singles from a debut album. Since then, Lauper has released ten additional studio albums and was recently inducted into the Songwriters Hall of Fame. Overall, during her storied music career, the performer has been nominated for 15 Grammy Awards, two American Music Awards, seven American Video Awards and 18 MTV Awards. In 2013, she became the first solo woman to win "Best Original Score" for her music and lyrics for the Broadway musical, Kinky Boots.
Additional honorees, performers and presenters will be announced at a later date. Past honorees have included the Obama administration, the victims of Orlando, Edie Windsor, Bayard Rustin, Judy and Dennis Shepard - founders of the Matthew Shepard Foundation, Jason Collins, Billie Jean King and the cast of "Orange Is The New Black."
Logo's "Trailblazer Honors" will be held at The Cathedral of Saint John The Divine in New York City, one of the first religious institutions in New York City to champion the causes of the LGBTQ community.
Make sure to visit http://www.logotv.com/trailblazer-honors for video, news and announcements from this years exciting event. Official Sponsors of Logo's "Trailblazer Honors" include The General®, ICE BREAKERS Mint, Reckitt Benckiser Group Plc. and Subaru of America, Inc. Logo's "Trailblazer Honors" is executive produced by Amy Doyle, Ryan Kroft and Matt Flanders. Vaughn Trudeau Schoonmaker is co-executive producer. Joe Buoye serves as Executive in Charge of Production for Logo. Wendy Plaut, Lisa Lauricella and Marcia Lansdown are Executives in Charge of Talent and Music for Logo.
ABOUT LOGO
Logo is a leading entertainment brand inspired by the LGBT community and reflects the creative class across television, digital and social platforms. Logo features one-of-a-kind personalities, shows, specials, and unique stories.