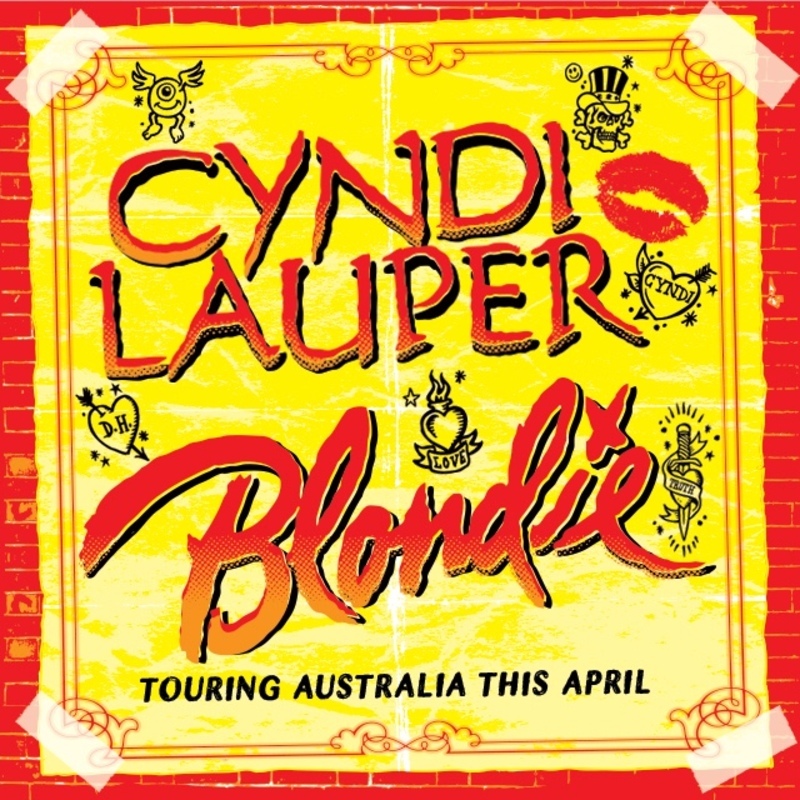 Blondie & Cyndi Lauper Join For 2017 Australian Tour
They're two of music's most iconic artists, the wondrous BLONDIE and the bewitching CYNDI LAUPER.

In a world first, these two amazing artists are teaming up to co-headline an absolute cracker of an Australian tour in April 2017.

Cyndi Lauper and Blondie will play a day on the green winery shows nationally and, in conjunction with Frontier Touring, arena shows in Melbourne and Sydney. As co-headliners, the bands will alternate in closing the shows.

With both artists greatly loved by Australian fans, the tour is certainly one to savour!

"Blondie were the true trailblazers of the New York City new wave and punk scenes," Cyndi Lauper says. "As a young artist, they had such a big impact on me. I just thought that Debbie was so cool. She is still a hero of mine. I'm so excited to do this tour of Australia with them. We are going to have a blast!"

"You can't miss this show. The bitches are coming back to make it happen in Australia just like they do it everywhere. All the songs and music you want to hear from us and much much more.... We're looking to have the best tour in OZ ever!" says Debbie Harry.

Cyndi Lauper and Blondie have both enjoyed great success here for four decades, fuelled by a stream of timeless hits that are still popular today. Both Cyndi and Debbie Harry have always escaped the usual clichés of women in rock and are unquestionably two of the most important and influential women to have graced the stage. The two New York natives are thrilled to be touring together.

The a day on the green shows will boast an equally impressive undercard with The Clouds reforming especially for the tour and exciting new talents Montaigne and Alex Lahey.
04/1/2017 - Hunter Valley, Australia @ Bimbadgen Wines
04/2/2017 - Mount Cotton, Australia @ Sirromet Winery
04/4/2017 - Sydney, Australia @ ICC Theatre
04/6/2017 - Melbourne, Australia @ Rod Laver Arena
04/8/2017 - Coldstream, Australia @ Rochford Wines
04/9/2017 - McLaren Vale, Australia @ Leconfield Wines
04/12/2017 - Perth, Australia @ Kings Park