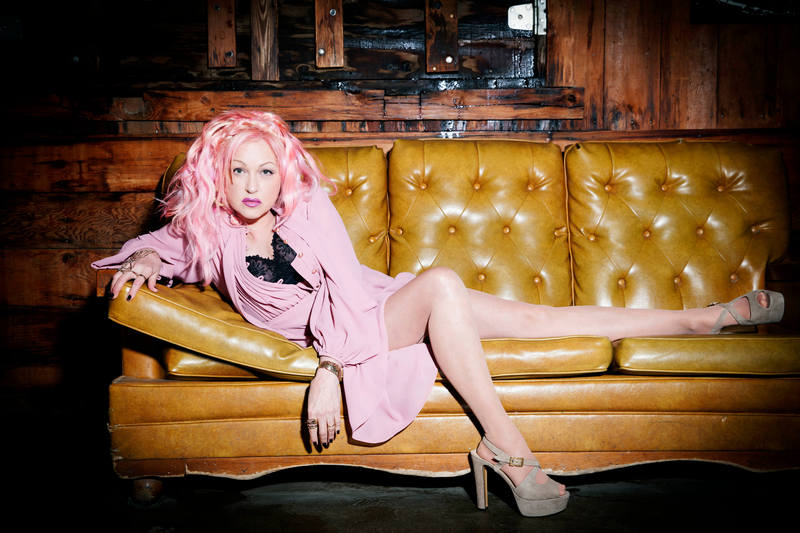 CYNDI LAUPER DOCU-SOAP STILL SO UNUSUAL PREMIERES IN AUSTRALIA
NASHVILLE, Tenn. (October 20, 2016) – Cyndi Lauper's groundbreaking docu-soap STILL SO UNUSUAL began airing October 8 on Australia's 9LIFE channel. The 12 half-hour episodes, produced by Mark Burnett's One Three Inc. will run over the next six weeks.

Originally filmed in 2012, STILL SO UNUSUAL takes viewers on an all-access journey into the personal and professional life of one of pop culture's most beloved and influential icons as she juggles her roles as rock star, mother, wife, Broadway composer, and philanthropist. With her hectic touring schedule, awards appearances, and recording sessions, Cyndi's family life with her husband of now 20+ years, actor David Thornton (My Sister's Keeper, The Notebook), and the couple's teenage son, Declyn, is anything but "normal." STILL SO UNUSUALexplores the life of an artist who passionately pursues her creative endeavors, work demands and family life without compromising on any of them. She may be constantly running to keep up, but Cyndi's true colors show equally at a glamorous photo shoot and while cheering on Declyn at a hockey game.

STILL SO UNUSUAL was produced for WE tv by Mark Burnett's One Three Inc. Mark Burnett and Cyndi Lauper serve as the show's executive producers.