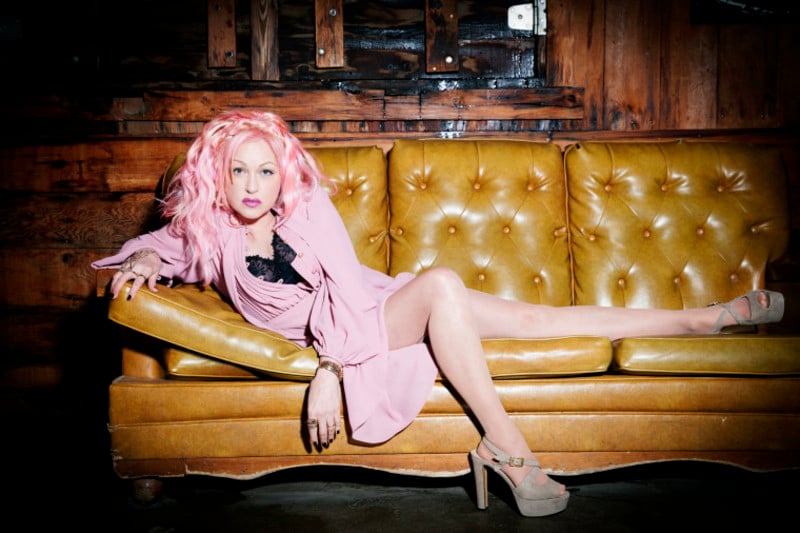 Cyndi Lauper's New York
From WMagazine.com - By Fan Zhong

As New York style icons go, Cyndi Lauper ranks way up there. So it made sense for Barneys New York to cast her as one of the stylish personalities in its new "Our Town" campaign shot by Bruce Weber. (Lady Gaga and the downtown party promoter Ladyfag are among the others.) A native of Queens, Lauper mourns the loss of CBGB's and certain corners of Greenwich Village, but she still thinks the city is fun. As an expert on girls who just want to have fun, she would know.

Tell me about the neighborhood where you grew up, and how it's changed.
Ozone Park, Queens is still great. When I was a kid it had a very large Italian-American population. I drove by recently and saw pink houses, red houses, just all these beautiful colors. I love color; it's why my hair is always a different one. I heard there is a very large Bangladeshi/Indian/South Asian population there, and that's why the houses are all painted so beautifully.

Describe in three words the style of your home.
Comfy, wedding cake ceilings, Edwardian/quirky.

Neighborhood with the best style?
Downtown.

What's one delicacy you can't live without?
Water.

What's one delicacy that you mourn the disappearance of?
Clean water.

Where do you shop?
Depends on what I'm looking for, I don't really shop at one place. I like H&M and Century 21 and Barneys, and of course it's great to see what all the designers are doing so I do like to go down to the Meatpacking or over to Madison Ave. t0 see what they are up to.

Where do you and your husband like to go for dinner on a date night?
Café Luxembourg, Orso, Balthazar, and Gennaro's are our favorites.

What's one place that you lament that has closed?
CBGB's.

For the full interview, head over to WMagazine.com.