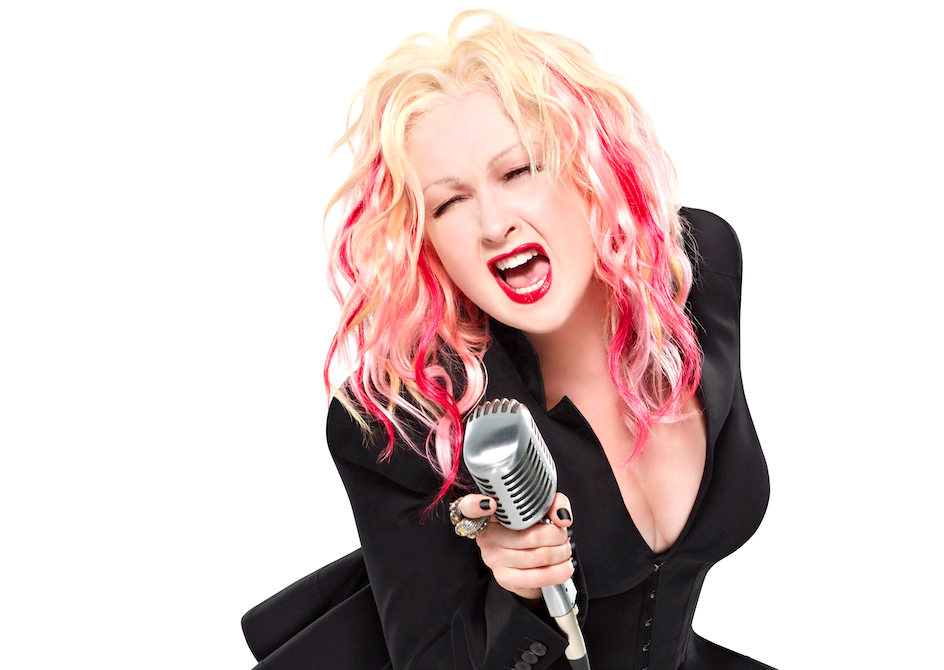 Vogue: Cyndi Lauper, Bruce Weber, and More Share Why They Love New York
From Vogue.com - By Steff Yotka

Cyndi Lauper, Helmut Lang, and Bruce Weber walk into a Barneys. No, this isn't an elaborate setup—this is the true story of Barneys New York's Spring campaign that brings together New York icons of all kinds, singers to servicemen, to celebrate the city and the retailer's soon-to-open Chelsea location. In one corner there's Lady Gaga, posing for Weber in a jean jacket; in another, Patti Smith broods in a printed tee; while elsewhere the boys from The Wolfpack try their hand at high-fashion modeling. But perhaps even more unexpected than the famous names you know are the ones you don't: NYFD's first female battalion chief, Rocky Jones, or two construction workers, Priscilla Rocco and Shantar Gibson, who pose, Greek coffee cups in hand, at the feet of Ajak Deng, all given the same treatment by Weber's egalitarian lens.

Helmut Lang, who was photographed by Weber in his bed, explains the appeal of working with the photographer, telling Vogue.com, "Bruce's eyes, soul, and his camera are directly attached to his heart. You can feel the love in every image. He points out equally with humor and respect the complex beauty and diversity around us that we might overlook otherwise. Bruce is not only showing us a photograph—it is a whole story that occupies our imagination."

Here, some of Barneys's campaign stars share their stories of why they love New York.

Cyndi Lauper, musician

"I was born in NYC. I travel everywhere but am always glad to come home. My home city has fashion, art, and music—not enough clubs anymore for young musicians, but it is still a beautiful city.

"There are many memories I have as a child walking with my father under the treelined street by the Museum of Natural History, on the 77th Street side, and then walking on the same street with my son in his stroller. Growing up and living in this city is a great gift to me. It feels like I have lived many lifetimes here. To me, NYC is a magical place filled with so many different kinds of people, there's no way you can ever be bored here.

"I stood on a fire engine once, singing down Fifth Avenue with my sister and my mother and some dancers for Gay Pride in 2001. It was before 9/11. It was the first time we stood as a family celebrating our differences and celebrating my sister, Ellen.

"I got to watch the ball drop live on New Year's Eve from a stage with Mayor Bloomberg and an Army cook captured and rescued from Afghanistan, Shoshana Johnson. I had come to watch the ball drop in Times Square when I was 17 with my friends—we had just seen the new musical Hair—but standing right there in 2004 was a much better view.

"I started a career here. I was blessed to work in the legendary Record Plant where I recorded the She's So Unusual album. The Record Plant used to be on 44th Street, off of Eighth Avenue. In 2013, just around the corner, on 45th Street, off of Eighth Avenue, Kinky Boots [for which Lauper wrote the music] opened at the Al Hirschfeld Theater. I guess the next big thing I do should maybe be in the same neighborhood?"

Read more stories at Vogue.com.