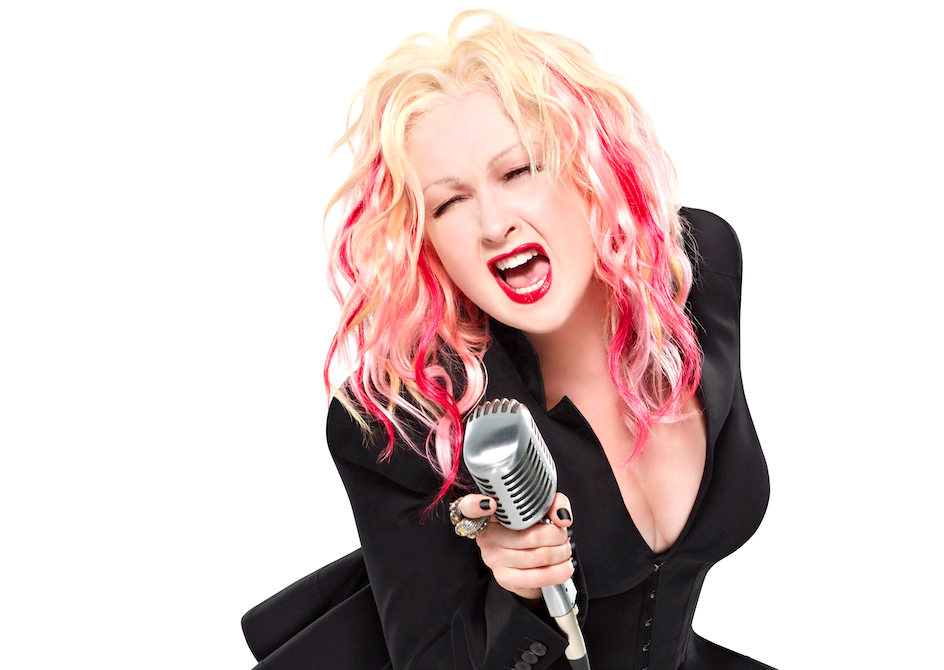 Fan Club Q&A with Cyndi Lauper
Cyndi's fan club members were recently asked to submit questions for a Q&A session with Cyndi. Below are the top four questions submitted, and Cyndi's personal answers.

1) Can you tell us the target release date for your new country album or a fun fact about the making of it? - Ted
It's called Detour and will be out on Warner Brothers in May! I am very excited about it.
2) Is there anyone you'd like to work &/or perform with, that you haven't yet? - Gladys
Dolly Parton.
3) What are you looking forward to most next year? - Allison
I have a lot going on that I am excited about. Writing new songs for a new Broadway project. I have a new cd called Detour that is a covers project of country classic songs from the 50s and 60s, and I'm going to tour on it this summer and into the fall. I'm developing a scripted tv show, so I have a lot going on. And my son is busy and thriving as an artist (he will have new music out in 2016 too) and my husband (actor David Thornton) is working like crazy.
4) What is your current favorite fashion accessory? - Kate
Earrings!
As long as you have earrings in and some lipstick on you can conquer the world! Because it makes you feel good and when you feel good you can do anything


--- Haven't joined the fan club yet? Don't miss out on the next Q&A by grabbing your fan club bundle today! More info at
http://cyndilauper.com/store
---