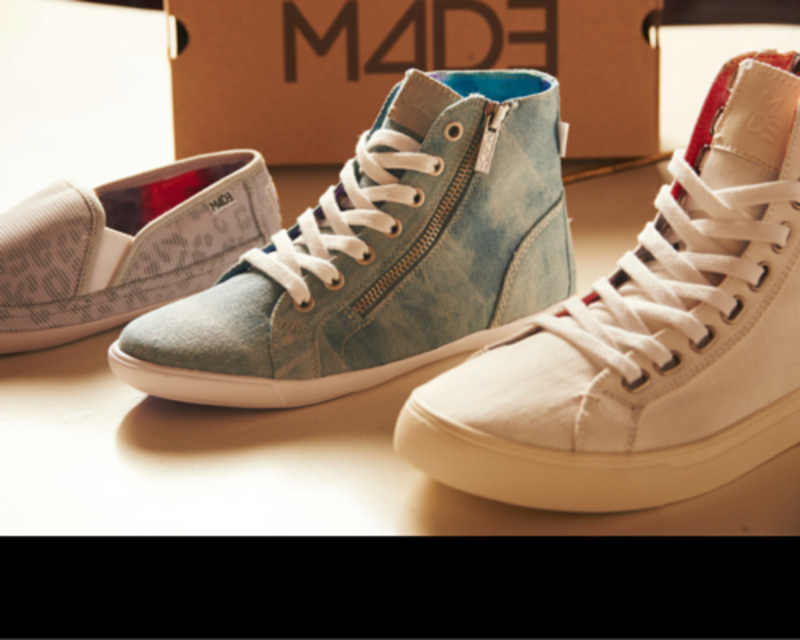 Cyndi Lauper Shoes Available for Preorder
Preorder today at
http://shop.m4d3shoes.com/collections/true-colors-collection
.
M4D3 (Make A Difference Everyday), a shoe and apparel company with a mandate to lead social change, has partnered with global music icon and activist Cyndi Lauper, to create a vibrant line of shoes inspired by her unique style. Now available for presale to shoppers globally at M4D3Shoes.com, each shoe sale will directly support the True Colors Fund, which was cofounded by Lauper to end lesbian, gay, bisexual and transgender youth (LGBT) homelessness, bringing the number of homeless youth who identify as LGBT down from 40% to none.
"Everyone should feel accepted and loved for who they are," says Cyndi Lauper, co-founder,True Colors Fund. "Designing this collection in collaboration with M4D3 has given me an opportunity to support our work at the True Colors Fund through another one of my passions — Shoes!"
The collection features both men's (size 6 to 13) and women's (size 5 to 11) shoes and range in price from $65 to $75. Proceeds from this collection will support the True Colors Fund that works to ensure no young person is homeless due to their sexual orientation or gender identity.
"Cyndi Lauper is an iconic force who has affected positive change for the LGBT community for many years," says Steve Reynolds, President, M4D3. "We are proud that our partnership with Cyndi and the True Colors Fund will support their great work, while giving fans a chance literally stand in what they stand for, supporting the LGBT community."